Q&A with Judi
It's been a while since I wrote my 'about me' page and since then a lot's been happening! Over a year has passed since I started the Judi Glover Art website and I can honestly say it's been a wonderful experience. I've not only got to see my art become unique greetings cards, notebooks and prints, but I've also got to connect with so many lovely customers along the way. So I decided to put together a few of the most popular questions I get asked. I hope you enjoy reading the answers!
What made you want to start making art greetings cards?
As long as I can remember I have drawn and painted. In my work, everyday life - the table at breakfast or a freshly picked bunch of flowers have provided endless inspiration as well as the beautiful surrounding countryside. A while ago, I just couldn't find a card for my Mum and so decided to make one from one of my paintings. She loved it and so I began to make further work into greetings cards and was delighted with the response.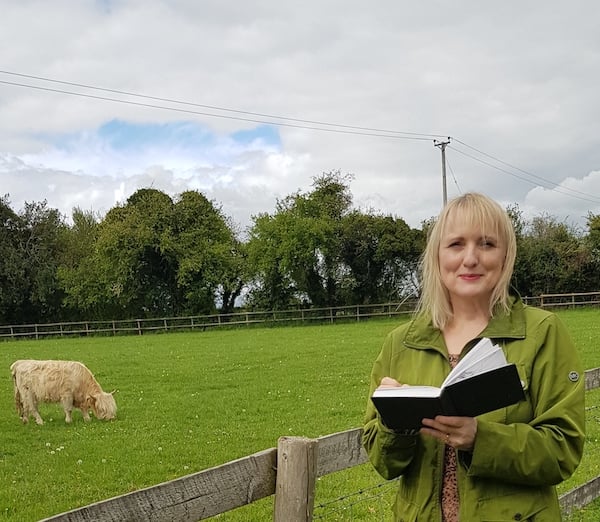 How does a Judi Glover piece of art get turned into a greetings card? What's the process?
A greeting card starts with an idea for a painting which can be inspired by many things - a beautiful, happy bunch of flowers picked from the garden; a walk along a coastal path with glimpsed views of the sea; a favourite cup placed on a table. The painting is then professionally photographed to capture the colours and textures and sent to the printing company to be expertly reproduced on eco-friendly board and finally it becomes a greetings card.
All your art products are created and printed in the UK, how important was it to keep things local?
I feel it is important to work with local makers wherever possible and all my products are made in the UK. For example, the prints, canvas prints and frames are all handmade by a small, local company. It's lovely to have been able to visit them (their workshop is in a wonderful old barn) and develop a high quality product which is eco-friendly and bespoke. The cards and notebooks are all printed by British companies which means I am able to build long-lasting relationships, ensure quality and my products have fewer 'travel' miles which is better for the environment.
What inspires you to paint?
I love the natural world and the great outdoors. I spent my early childhood in Africa and I think this has influenced my love of exuberant colour and light. The Impressionists are a huge influence, particularly Monet, because of their wonderful use of colour. I also love the work of Joan Eardley, the abstract expressionist Joan Mitchell, Chagall and many many more because of the sheer energy, beauty and passion in their paintings.
Where are your favourite places to paint?
The British Isles offer such a variety of wonderful landscapes and seascapes - it is hard to choose between the coastline or a rural scene. I think my favorite way to paint is to set up a small easel outside or find a dry rock to sit on with my sketchbook!
What advice would you give to any aspiring artists?
The best advice I could give is very very simple and that is to draw and paint as much as you can and never worry about the outcome or 'result'. Some advice I was given by another artist a long time ago was 'the worst drawing is NO drawing' - so true!
1 item you can't live without?
My single cup cafetiere! - it goes away with me everywhere - camping trips, holidays abroad …..but if I am allowed one more thing it would be my art materials and some paper. When I was an art student I forgot my pencil case on a drawing trip. It was so frustrating and I ended up using the meagre contents of a makeup bag with 'interesting' results.
Finally if you could choose 1 artist to sit next to on a long haul flight who would it be and why?
This is the hardest question - so many people come to mind but taking the plunge here it would have to be Rembrandt. I would ask him how he painted the texture of fabrics so exquisitely, or how he achieved the light on the side of a face that seems to illuminate the sitter's character as well as their features or the time-less atmosphere of a candle-lit room.
I hope you've enjoyed getting to know a little more about me and my business. There were lots of good questions here but if you have any others then I'm always available via my Contact Page
The fine art greetings card section of the website is always being added to and updated. Please feel free to pop over and take a look :-)